Welcome to Portglenone Health Centre
We are located in the town of Portglenone, approximately 10 miles from Ballymena in Co Antrim.
We are a professional and courteous team which consists of five doctors and we provide a range of general medical services for our patients as well as Podiatry, Health Visiting and Speech and Language services, for example.
The doctors are happy to provide:
Maternity medical services alongside our Midwifery-led Ante-natal Clinic
Contraceptive services
Child Health Surveillance services
Minor Surgery and Cervical Screening services
Other Services we provide to support you:
As well as providing general medical services we offer additional services to our patients:
Podiatry, Speech and Language Therapy, Counselling and Ante-natal care
Our doctors are:
Dr Dorothy McCusker, Dr Richard Browne,
Dr Alastair Aicken, Dr Joanne McMullin and Dr P R Topping
The doctors run the Health Centre as a group practice. This means that when any one of the doctors is on leave, or absent for any other reason, the other partners will be available. Locum doctors will be engaged by the partners as and when they consider it necessary to maintain an adequate provision of services to the practice population.
Clinics provided:
Chronic Disease Management -
Diabetes
Heart Disease
Asthma
COPD
Childhood Immunisation
Cervical Screening
Anti-Coagulant Monitoring
Opening Hours:
Monday to Friday - 8.00 am to 5.30 pm
Telephone - 028 25 821551
Fax - 028 25 822539
Out of Hours Arrangements:
Any patient requiring a doctor when the surgery is closed is advised to telephone 028 25 663500. This will put you through to a service known as Dalriada Urgent Care which has centres based in Ballymena and Moneymore. This service is a co-operative between all the doctors in your local area.
When you telephone this dedicated number you will be asked to give the reasons for your call. The doctor will then decide whether to advise you, ask you to visit the duty centre, or make a house call. It is for the doctor to decide whether a house call is necessary and he/she reserves the right to refuse home visits.
Please note - this is an emergency service only and if possible you should wait until the next morning's surgery to see the doctor. You should not attend the "out of hours" centre without telephoning them first!
IN THE CASE OF AN EMERGENCY
DIAL 999 IMMEDIATELY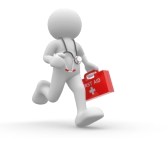 Home Visits
Please only request a home visit if you are too ill to attend the surgery. Such calls should be requested before 10.00am to allow the doctors to plan their visiting. Requests for genuine emergency visits during surgery hours will be accommodated at all times.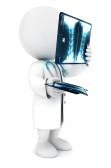 Results
You can receive the results of your tests between 11.00 am and 3.00 pm (Monday - Friday). Contact us via the main telephone number (028 25 821551) and Press 3 for Results.