TO MAKE AN APPOINTMENT:
With Doctor or Practice Nurse / Treatment Room Tel: 028 25 821551
You can speak with a member of our Reception Team 8.00 am until 5.30 pm (Monday-Friday)
You can also book GP and Treatment Room appointments with us via our new On-Line Service:
https://www.myvisiononline.co.uk>
Medicals take 30 minutes so please contact a member of Reception Team to book.
When booking an appointment for bloods to be taken in the Treatment Room, please book before 3.45 am as samples are collected at this time.
Consultation Times
Monday - Friday
8.30 am - 11.20 am 2.30 pm - 4.50 pm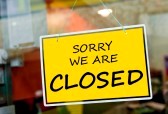 Health Centre Closures
At times the Health Centre will be closed on a Wednesday afternoon (from 1.00 pm onwards), however, patients will be notified of any planned closures in good time.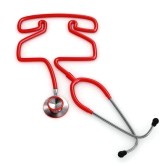 Booked Appointments
All surgeries are by prior appointment which may be arranged by our Receptionist Team by telephone or by calling in person. Waiting times for routine surgery appointments may vary according to the level of demand and other seasonal factors. Patients are advised that if a routine appointment is not available "on the day", they can telephone the next morning when emergency appointments will be available.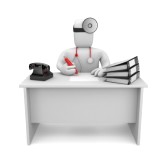 Telephone Consultations
The doctors are available for telephone consultations on each week day from 8.00 am and 2.00 pm for a limited time. Outside these times, only emergency calls will be put through to the duty doctor on call.
You can speak with the Treatment Room and Practice Nurses during clinic times, however, you may be asked to telephone again if a patient is currently in consultation with them.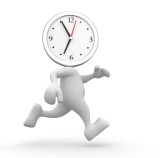 Booking a Routine Appointment
You can book for a routine appointment up to 2 weeks' ahead, especially if you wish to see a specific doctor. If one of the doctors asks you come back to see him/her, make sure you book the appointment in advance.
Longer Appointments
Routine appointments are normally for 10 minutes' duration. If you feel that you need a longer appointment, please advise the Receptionist. Some appointments do need longer time, for example, Cervical Cytology, Medicals, New Registration.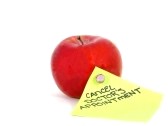 CANCELLING APPOINTMENTS
On average we lose around 80 appointments each month
because patients fail to tell us that they can't attend.
Please allow another patient to benefit from your appointment if you can't make it. If you need to cancel an appointment, please telephone us on 028 25 821551 and our Reception Team will be happy to reschedule one to another time.