Here are some examples of answers to common questions we are asked:
How do I register with the practice?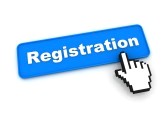 Our practice serves the local population within an eight mile radius. Unfortunately we will be unable to accept your registration request if you live outside this area.
If you want to register with us, simply bring your Medical Card along to the practice and we will process this for you. Our Receptionist staff will give you a New Patient Questionnaire to complete and allocate a New Patient Registration appointment to you at your convenience. Please note that for adults, this is a 20 minute appointment (children require a 10 minute appointment only), therefore, if you cannot attend, make sure to cancel this in order that we can offer the appointment to someone else.
I want to register and I have lost my Medical Card - what do I do?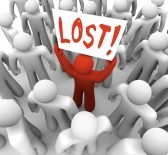 Don't worry - we have documentation which we hold at the practice which can assist in obtaining a duplicate Medical Card if you are a resident within Northern Ireland (UK).
If you don't have a UK Medical Card and were born outside the UK - simply come along to the practice bringing photographic identification with you. This can be a passport, driving licence, ID card, child's birth certificate. We may also ask for a copy of your Work Permit or Visa if you were born in a non-EU country.
We will ask you to complete a HS22X form for submission to Business Support Organisation who regulate all registrations within Northern Ireland. Please make sure that you sign this at the appropriate place on the form.
We MUST have photographic identification as your registration will not be accepted without this.
I have a form which I would like the doctor to complete - what do I do?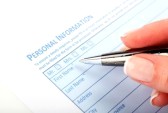 We can help you with this, however, you will need to give us 7 days' notice before you come to collect this.
Forms which are outside general medical service provision will incur a charge.
How do I get to speak with the doctor?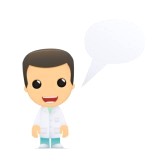 Receptionists are given a finite list of appointments to offer you to speak with a doctor. If these have all been used - please don't blame them - they are only doing what has been asked of them. You can telephone to ask to speak with a doctor from 8.00 am and again at 2.00 pm. If all slots have been allocated, doctors will accept additional calls - only if they are genuinely urgent / emergency calls. Please respect this request.
What happens if I need a sick line?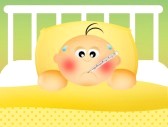 If you require a sick line you must self certify for the first 7 days of sickness - you DO NOT need a certificate from the doctor. Self certificates can be obtained from Reception or you can go on-line to print one off for yourself - see (http://www.hmrc.gov.uk/forms/sc2.pdf).
It is up to your employer to decide whether you are incapable of work. A medical certificate, now called a "Statement of Fitness to Work" from the doctor is strong evidence that you are sick and should be accepted by your employer. The doctor will need to see you in order to issue you this for the first time. You may be requested to make an appointment with the doctor for a continuation line.
The doctor does not need to see you or issue a signing off line if you feel that you are fit to go back to work. This can be discussed with your employer.